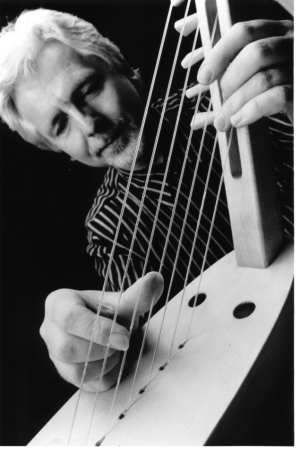 Born in Liverpool, England in 1950 to an English father and German mother, Prof. Michael Atherton was educated in a variety of schools, from English grammar schools to bush schools, correspondence schools and several universities. He plays over 30 instruments and is always inventing music on "found sound" objects. Michael is unusually adept in the recording studio, both from a technological stand-point and as a producer. He has played in many genres and styles of music including rock, jazz, folk, contemporary classical and early music. Michael continues to write film music, chamber music and music in collaboration with Aboriginal friends. Michael's projects include an intercultural music theatre collaboration with Australian Aboriginal elders from the Tiwi people of Bathurst Island, Northern Territory; research into ancient Greek music; and a ceremonial piece for the Centenary of Federation in Australia.
Michael says that he feels reborn in Sydney, Australia, and that he is looking forward to his second rebirth after his retirement from the University when he can be a full-time musician/composer/producer again. It's not that he doesn't like being an educator and head of a performing arts department at a major university, it's just that there sometimes aren't enough hours in the day.
Professor Michael Atherton is a research dean and foundation professor of music at the University of Western Sydney.