brian keane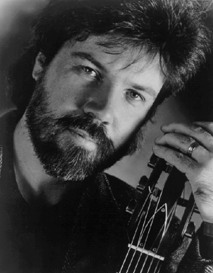 Geboren 1953 in Philadelphia, USA. Aufgewachsen in Musikerfamilie in Connecticut. Arbeitete sich als Gitarrist in New York City zur Jazz-Elite hoch. Tourte und machte Aufnahmen u.a. mit Larry Coryell, Bobby McPerrin, Paco de Lucia, Joe Pass. Gewann als Produzent, Komponist und Arrangeur zahlreiche Preise. Komponierte die Musik für über 40 Filme, darunter Süleyman the Magnificent - die erste Zusammenarbeit mit Omar Faruk Tekbilek. Freundschaft mit Tekbilek, etliche erfolgreiche Gemeinschaftsproduktionen folgten.
A versatile composer, producer, and musician, Brian Keane has produced over three dozen records and scored well over 100 films and television shows. His credits span such critically acclaimed productions as The Great Depression, for Blackside Films (Eyes on the Prize) declared by TIME magazine as one of the top 10 TV series of 1993 and The Vernon Johns Story starring James Earl Jones for Laurel Entertainment. In addition, Keane is credited with scoring an Emmy-winning Jane Goodall special for HBO, and National Geographic Explorer for TBS as well as General Motors Playwright's Theatre series for Nederlander Television on A&E, which has garnered four Ace Awards. When not working in television and film, Keane has produced numerous albums including Maricachi Cobre (11095-2) and Khenany (13078-2).
He has also recorded four releases of Middle Eastern music for Celestial Harmonies entitled, Süleyman the Magnificent (13023-2), Fire Dance (13032-2), Beyond the Sky (13047-2), and Whirling (13086-2). Downbeat says of Fire Dance, "Keane contributes acoustic guitar leads and an acute producer's sensitivity to the spirit of this music. You'll feel you're in a tent with dancing girls and a hookah."
Keane is considered a guitarist's guitarist, and has toured the world, playing and recording with many of the world's greatest musicians including Larry Coryell, Flamenco great Paco DeLucia, Bobby McFerrin, The Brubecks, and Spyro Gyra, among many others. A truly international musician, Keane has carved out a substantial career while remaining largely outside of the mainstream entertainment industry establishment.
Keane grew up in a musical family and studied with the late John Mehegan while a student at Staples High School. Later, Keane studied with modern composer Karel Husa at Cornell University, and received a B.A. Cum Laude from Ithaca College. In the early 70s, Keane established his reputation among the elite realm of New York jazz musicians. From 1978 to 1981, in addition to playing with some of the top names in jazz in New York, he was a member of a successful Connecticut-based local band, Sunsight, which included Saxophonist Marion Meadows, and Joe Melotti, currently musical director for Michael Bolton. In 1981, Keane teamed up with jazz guitar great Larry Coryell, touring extensively through 1985, and began developing a career in the recording studio.
Today Keane enjoys being one of the most in-demand musicians in the recording business. He is currently producing a number of records and film soundtracks, scoring numerous television series and completing work on a symphony. Keane lives with his wife and three children in Connecticut.